Become a Master Cook
Our Foreign Guests
Neeta Khurana invites her foreign guests to taste and enjoy the delicacies and world famous flavors of Indian cuisine while learning a few recipes and tips during their visit to India.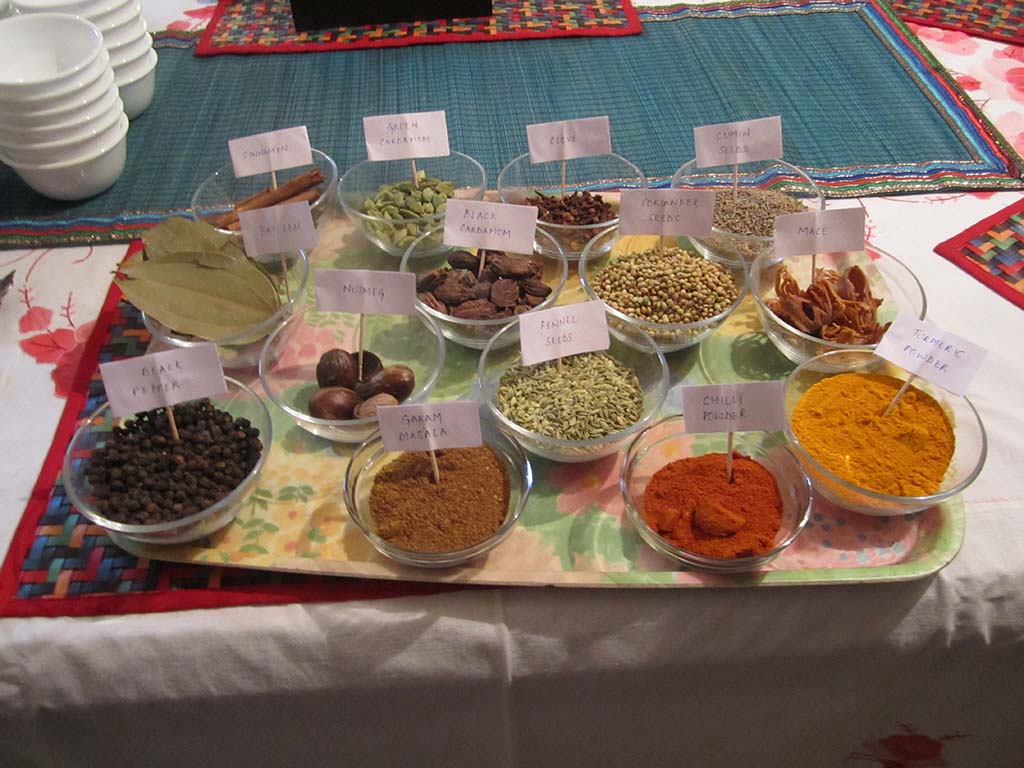 The Indian food is generally perceived to be rich, oily, spicy and heavy on the stomach. Here I will show you how to cook wholesome food in an easy manner and enjoy the taste of Indian food without the oil and chilies and yet have the authentic flavor of the aromatic spices of India.
I conduct special tailor made classes for those visiting India, be it NRIs or foreigners, and who are interested to explore the various facets of Indian cuisine. The class is generally spread over the whole day so that the guests get a full experience of different dishes chosen to their choice. Both vegetarian and non-vegetarian options are available. A sumptuous Indian meal of the most popular dishes, prepared by me specially, is included in the package, while what is made in the class is also there to enjoy.
It is the Indian experience that matters, right from buying the vegetables and spices and getting a feel of the Indian markets to cooking and finally tasting the food. On request by the guests, I take them to the market to see and understand how and what to buy, whether it is to try cooking while they are in India or spices to carry back home. This also helps them to identify and buy in their own country. Again at times, on requests by the guests, I also take them around for shopping for dresses and handicrafts.