Become a Home Chef
Learn the basics. Become a master!
Our classes are perfect for anyone looking to learn the fundamentals of cooking. Whether you want to focus on a particular skill set like baking, ice-creams, chocolate or you're interested in learning a particular cuisine to dazzle your next dinner guests, this is the place to start.
Unique culinary experience & cooking class
We offer a variety of classes for students of all levels & age groups.
Expert Home Chef & Trainer
Neeta Khurana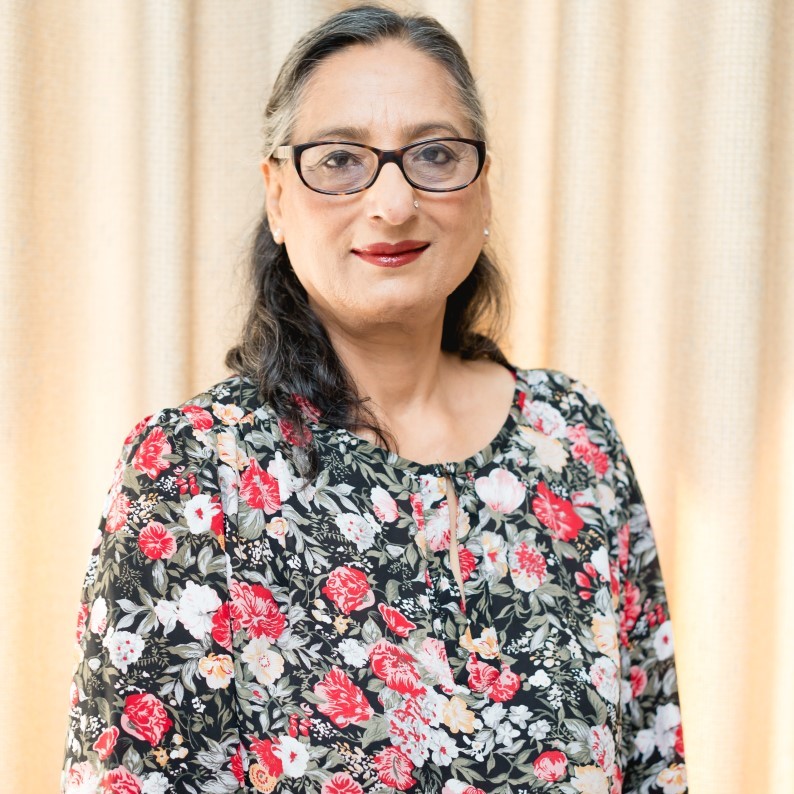 What Our Students Say
Testimonials
Joined the breads course…found it too good!!!in just two days…i am now confident i can make the breads at home.Neeta has a simple and very homely way of explaining baking…making everyone feel comfortable.Kudos to her energy!!
I joined Neeta Khurana's Baking and Chinese cooking sessions where she made the experience very exciting and interesting. The technique she teaches is simple but intricate. I enjoyed those 3 hours of classes and it is wonderful to know that I can also create such delicious dishes.
I attended baking classes held by Mrs. Neeta Khurana and had a wonderful experience. Even though I am an amateur cook, with her help, expertise and eye for detail I was able to master the art of baking. I highly recommend her to anyone who is interested and eager to learn cooking.
Neeta was very organized since the beginning, she was prepared for our dishes preparation, having chopped, marinated meats and more details ready, making the cooking easier and quicker. She prepared a copy of the recipes that we prepared. She prepared a wide menu for us to learn, with vegetarian and non-vegetarian options, and desserts. It was great not only cooking but also sharing with her family the dinner. With out a doubt super recommended and we'll visit you again when in Delhi!
I recently attended Mrs Neeta Khurana's baking course and found she is an excellent teacher and amazing baker. She explained everything in very simple and easy way. She does not only teach the baking but also explain reason behind every aspect of baking. She is very passionate about baking and cooking. I just tried couple of dishes at my home they came out perfect. Thanks a lot Ma'am.
My mother and I attended Neeta's Indian cooking shot course and it was great! In a very short time we learned so much! We finally know about most Indian spices and can cook some traditional Indian dishes back home. I feel sorry that I had to leave Delhi so soon, really wanted to have another class… I recommend her courses to anyone who is visiting Delhi. Thank you Neeta!
I happened to know about Neeta Ma'ams classes through the internet and I would say it was the best thing to have happened for somebody who was on a lookout for baking course. I had the best learning experience during my course. Ma'am is a lady with the right skills, acumen and a teaching spirit. She teaches with so much of interest and would guide you at each step instilling knowledge through her experience. Ma'am, It was a pleasure being part of your course.
Its been a delight to see my family love the dishes I had served after joining Neeta Khurana's classes.I have been a part of Baking, Ice cream, Continental and have recently undertaken Advanced Baking too. Simple methods,clear cut recipes,logical explanations and homely atmosphere provide a perfect setting for learning. 3-6 hrs of effort for lifelong gastronomical delight for your loved ones !!!!! totally worth it. A MUST GO for every woman of today!!
My husband and I chose Neeta's cooking classes because we were able to customize it to our needs and wow she delivered. Neeta is a very knowledgeable and experienced cook, she has been cooking three meals a day for the last 25 years. She is fun yet a dedicated teacher who is very detail oriented and precise. The spices know how and the "short-cuts" we learned from her are very valuable and will make it easy for us to cook meals at home. She connects well with other cultures as she has traveled to Europe and USA. During the cooking classes we had an opportunity to discuss the cultural differences as well. We learned so much and feel very comfortable to cook it back home. If you stay in Delhi you should reserve two days to deepen your Indian cooking skill at Neeta's. Thank you Neeta this was so much fun.
It's always a pleasure when people appreciate my cooking and baking skills but I'd say the credit goes to Neeta ma'am! She's undoubtedly an expert and makes the cooking process not just simple but also enjoyable. Most importantly, she ensures that each of her students gets hands-on experience. I've done several courses with her like Baking, Veg Snacks, Indian Breads, Ice Creams as well as Indian Veg & Non Veg and certainly plan to do many more!! I would totally recommend Neeta ma'ams courses to anyone wishing to explore their fondness for cooking 🙂
Last week in Delhi we had a fantastic cooking class from Neeta…. Over the course of a morning and in a relaxed and friendly fashion, Neeta walked us through four key Indian dishes plus the preparation of Indian breads. The best part being the meal at end ….. where we tasted what we'd/she'd cooked… Backed with the recipes which Neeta provides at the beginning of the lesson, you'd don't need to be Chef to follow her instructions…. I'd heartily recommend adding a day with Neeta to anyone wanting to understand Indian culture and lifestyle.
Well, I was looking for cooking classes coz i'm getting married and luckily I got Neeta's classes. She teaches so well and such great healthy & tasty recipes as well as making cooking so simple. I never thought I would love cooking. Now I have developed interest in cooking so anybody who is getting married or wants to learn this is the best place to learn since you will end up with confidence and a smile.
I was in India recently when I had a chance to learn from Mrs Neeta Khurana. She is a wonderful teacher and a great cook. I got my basics cleared while learning new cooking, baking and ice-cream making techniques. I found her professional, highly knowledgeable, employing simple methods to teach. Her classes are really very well-organised. Highly recommended!
This class gave me immense pleasure and everything went really very well. Ma'am gave easy baking tips which will help me in the long run and she is ready to guide at any hour of the day. Great experience!
Contact Us:
Visit Us: New Delhi , IN

E-179 Kalkaji, New Delhi – 110019, India
I attended the non-veg Indian course offered by Neeta Khurana and absolutely loved it. The dishes she taught tasted delicious and were easy to follow and cook. The taste was... read more authentic and just like what you get in the market. Ingredients used were easy to find and the whole process was very well explained and taught. A must do for every non-veg lover!

ChetanB306


August 4, 2016

Me and my wife did a few courses with Neeta Khurana. Every course was a wonderful experience and we learned the most delicious food items. Very well organised and professional,... read more Neeta ma'am is an amazing teacher and a great cook. She explained every step in detail without rushing through anything and every dish that she taught became so easy to make and it tasted absolutely authentic. A very homely and friendly environment and that adds loads to the overall experience. Every cuisine and every class of hers is highly recommended for anyone looking to learn how to cook or even looking for some additional tips and tricks.




August 4, 2016

My husband and I took a cooking class with Neeta. First she took us to a street market where she told us about the different fruits, vegetables and spices typical... read more of India. She knows the vendors so, we were able to try different things. Then, we went to her house and hands on cooking we learned the steps to prepare a great meal, after finished cooking, she served us dinner. Lots of fun and delicious food.
We are back in our country and today, I went to the Indian section of town to get the ingredients so I can cook what she taught us.
Thank you Neeta for your hospitality and for sharing with us your traditions and fantas

MariaIsabelArango


March 16, 2019